Version 2: update the tankers catalog
10.12.2019
Domestic Arkona Miniatures last year debuted a resin figure of Mikhail Koshkin, offering a choice of two types of packaging: wooden (gift) and cardboard
AMB35001 (AMB35001-1) Mikhail Koshkin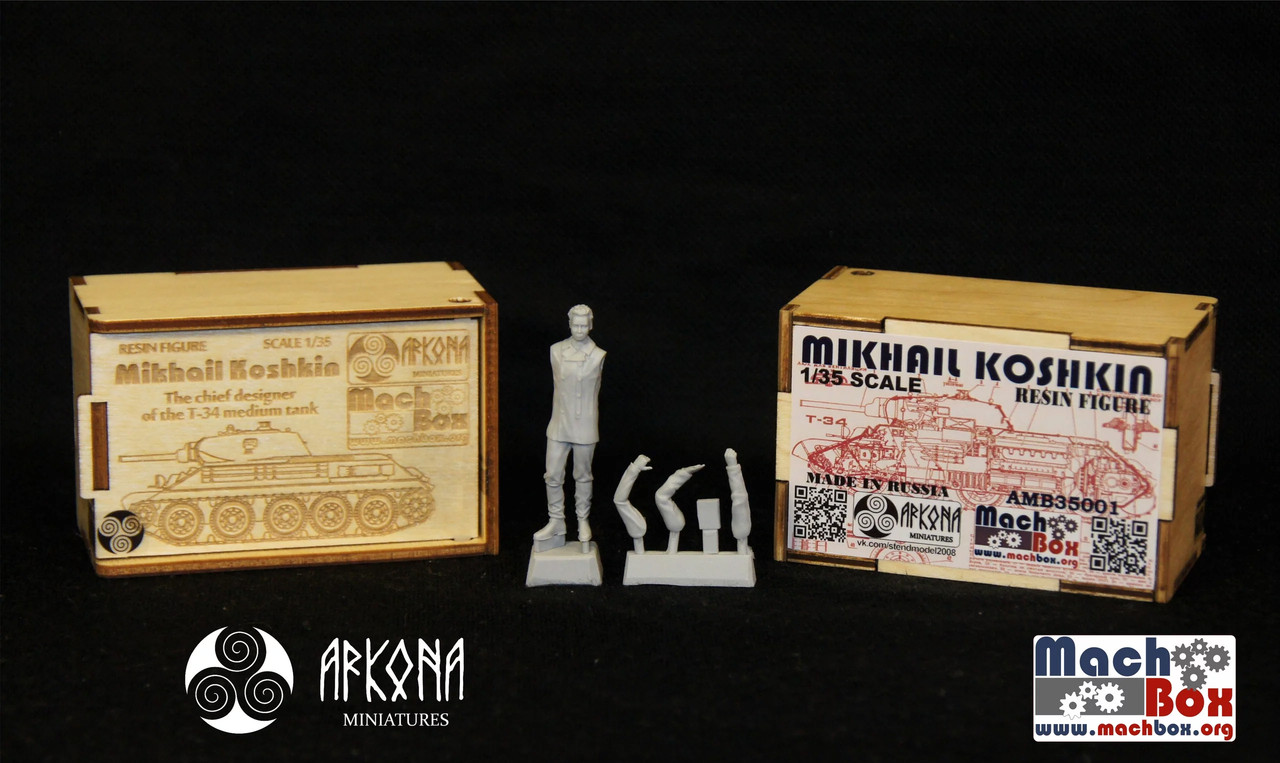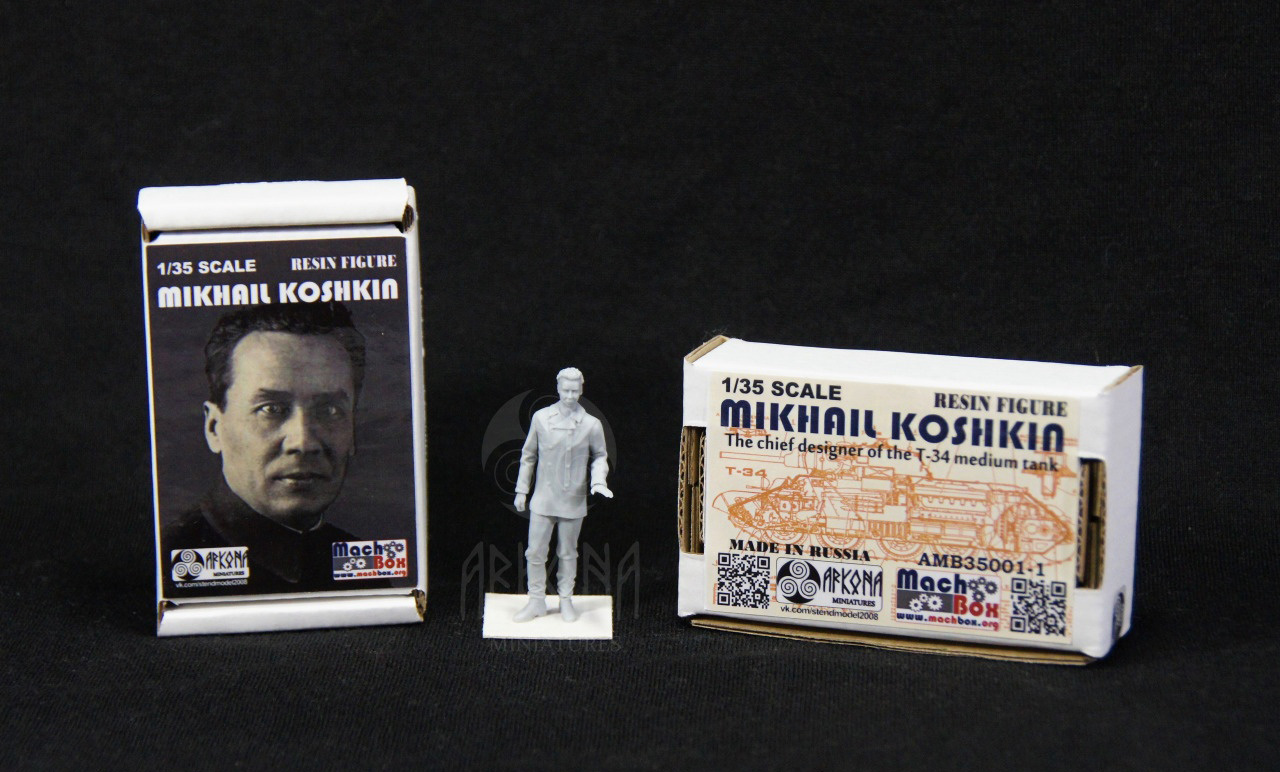 Another domestic debutant Avart Arhive celebrated last year with a plastic set
AVA35102 Soviet tank Crew 1936 – 1960. Tank Filling
German Modern Armies in Miniatures (MAiM) released as many as two crews on the T-72
MAIM35404 T-72 Soviet Tank Crew #1 (leaning Commander)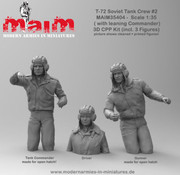 MAIM35408 T-72 Soviet Tank Crew #1 (pointing Commander)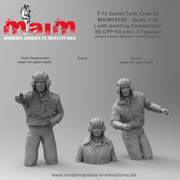 Differ they truth only one figure-commander: one times he relies, and the other points. The same figures are separately repeated on a scale of 1/16.
Distinguished domestic Bravo6, shifting to a new way a long-known story
B6-35134 Tankers/Hanters At Rest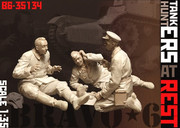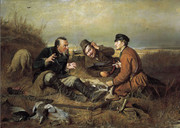 South Korean Valkyrie Miniatures decided to stir up the past, referring to the period of the Korean war
VM35026 Red Army Tank Crew – 1950 ~ 60 Era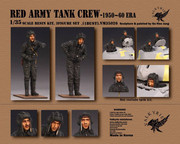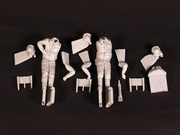 Ukrainian MiniArt supported and developed this historical theme
37053 Soviet Tank Crew 1960s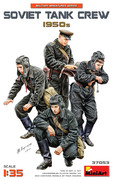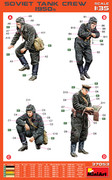 37063 Soviet Tank Crew 1970-80s. Winter Uniform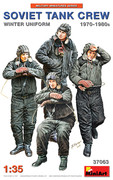 And not only
35254 Soviet Tank Crew (for Flame Tanks & Heavy Tanks of Breakthrough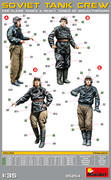 Also continuing to create Special Edition kits, complementing previously released kits with a weapon kit
35244 Soviet Tank Crew (Winter Uniforms) Special Edition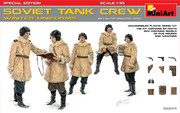 35246 Soviet Tank Crew at Rest. Special Edition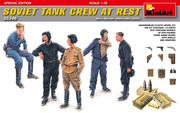 and previously released prefabricated models by their own crews
35178 SU-85 Soviet SPG Mod.1943 w/Crew (Early Production)

35194 T-70M Soviet Light Tank w/Crew. Special Edition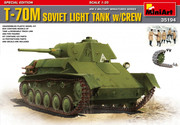 35243 T-80 Soviet Light Tank w/Crew. Special Edition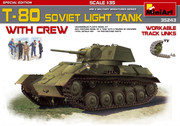 French Djiti's production expanded its range
35084 Modern Russian Tanker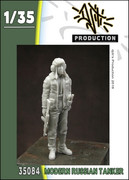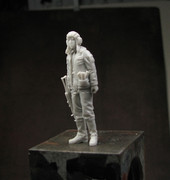 Found Canadian Alpha Image Inc with the product
W35013 Lieutenant, Russian tank troop 1942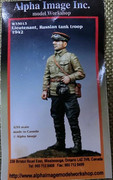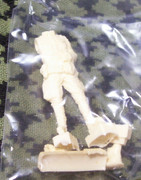 Nothing more to say about this company: the site does not open, there is no data on the period of life.
Not without archeology. Where without her!
A very ancient American company Squadron / Combat Line in the mid-70s was honored to release figures in metal
CL-33 Russian Tank Officer 1941-42
As David Nickels wrote last year on the site track-link: "Unfortunately, most of the figures were pretty poor even by mid 1970s standards".
Her, as it turned out, British age-mate Armor Models once worked in resin
South Korean SOLMODEL flew straight for the whole crew

MM292 WWII Russian Tank Commander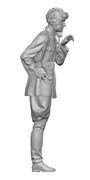 MM293 WWII Russian Tank Loader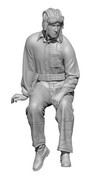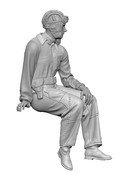 MM294 WWII Russian Female Tank Driver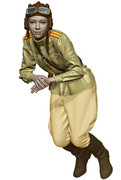 MM295 WWII Russian Tank Crew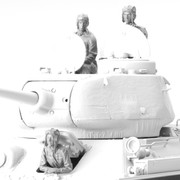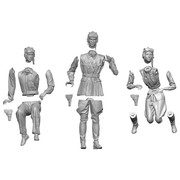 The romantic theme was picked up by Stalingrad
S-3578 Love in Wartime, 1943-45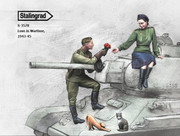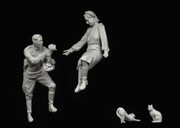 and if we were talking about women, then:
From domestic Armor35:
ARM35901 Tank girl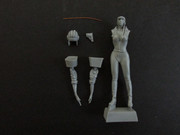 ARM35904 Tank girl modern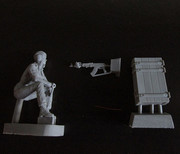 ARM35908 Tank girl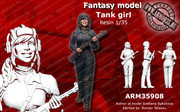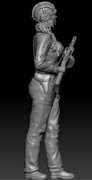 ARM35916 Tank girl with a guitar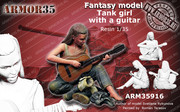 From japanese Aurora Model
ML-011 WWII Russian Tank Crew ver.2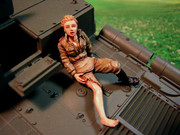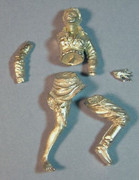 From japanese Julius model
JRF-001 Russian panzer beauty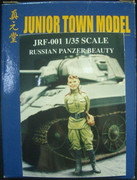 Pravda HighSchool from Modelkasten (да-да, не только траки)  Girl and Panzer
Chinese comrades from Yufan model
LAS-11 Russian beauty Russian beauty armoredsoldier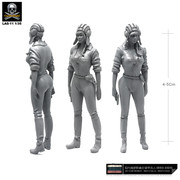 Translation, as you know, is machine translation. The original sounds like this: "俄罗斯美女装甲兵 树脂兵人".
ZLPLA with his series of figures " Girls InAction Series"

GM-016 Paige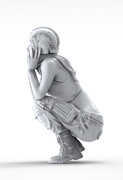 AT-014 Giraffe Tank Crews Set (Animal Troopers Series)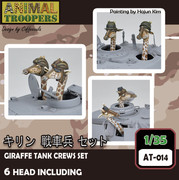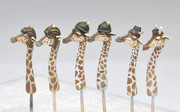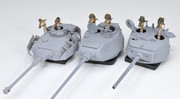 Only in kitography I will not put them.
Well, back to reality with Japanese Yosci
HY35-R01 Russian female tank crew Natalia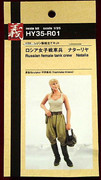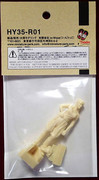 HY35-R02 Russian female tank crew in combat uniform 1943-45 Natalia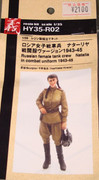 Almost 3 years have passed since the publication of the first version of this kitography. As promised, I continue to keep track of new items in subjects of already issued publications.
The second version added well in thickness, in fact, this was the reason for the release: from 45 to 64 pages, i.e. one and a half times. There were 287 products from fifty companies, and 401 from 98 manufacturers.
---